Today, Senator Reverend Warnock was sworn in as a member of the 118th Congress
Senator Reverend Warnock begins his first full six-year term after serving two years to finish the term of the late U.S. Senator Johnny Isakson (R-GA)
Senator Reverend Warnock: "I'm filled with sheer gratitude today as I begin my first full, six-year term serving the people of Georgia in the United States Senate"
ICYMI: Senator Reverend Warnock sworn into 118th Congress on U.S. Senate floor – VIDEO HERE
WATCH: Vice President Harris joins Senator Reverend Warnock to commemorate oath of office – VIDEO HERE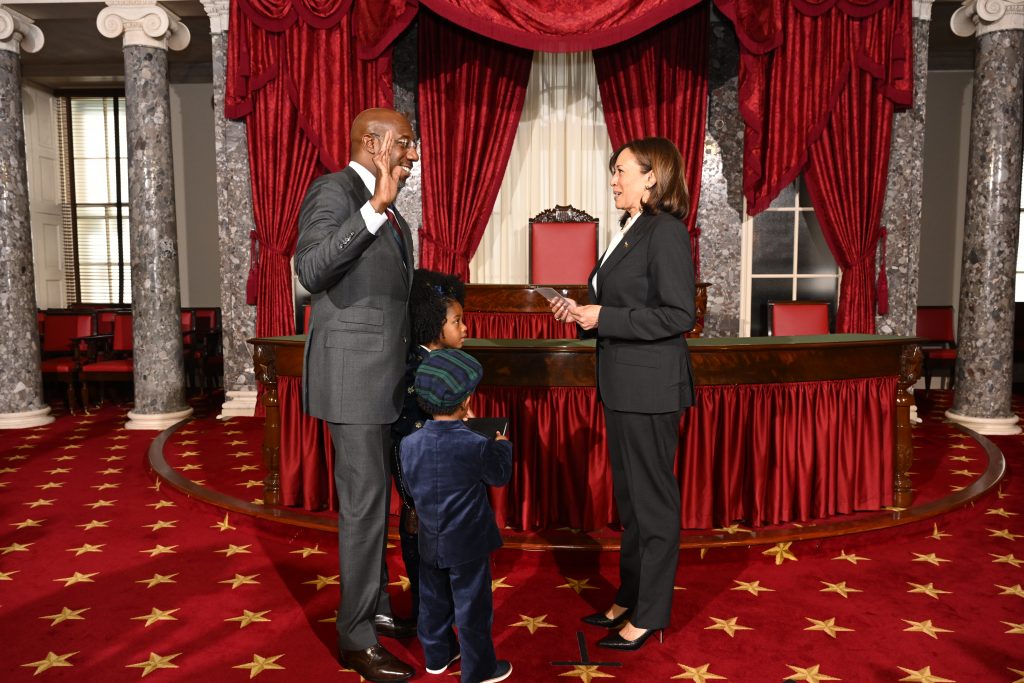 Washington D.C. — Today, U.S. Senator Reverend Raphael Warnock (D-GA) took the oath of office to begin his first six-year term representing Georgians in the United States Senate. Senator Warnock was previously elected to the U.S. Senate in a special election to fill the remaining two years of the late U.S. Senator Johnny Isakson's (R-GA) term, following Senator Isakson's resignation. Last month, Senator Warnock was re-elected by the people of Georgia to serve a full six-year term in the U.S. Senate.
"I'm filled with sheer gratitude today as I begin my first full, six-year term serving the people of Georgia in the United States Senate," said Senator Reverend Warnock. "It's an overwhelming honor for your neighbors to tell you they want you to represent them in Congress, and I'm thrilled to get back to work in the Senate to fight for the priorities that matter most to the hardworking families in our great state."
Earlier in the day, Senator Warnock participated in a swearing-in ceremony celebrating incoming members of the Congressional Black Caucus, and then took the oath of office on the U.S. Senate floor administered by Vice President Kamala Harris. Later in the day, the Senator hosted a reception in the Kennedy Caucus Room where he thanked Georgians for making their voices heard, and highlighted his continued commitment to serving families in every corner of the state—including working across the aisle to get things done.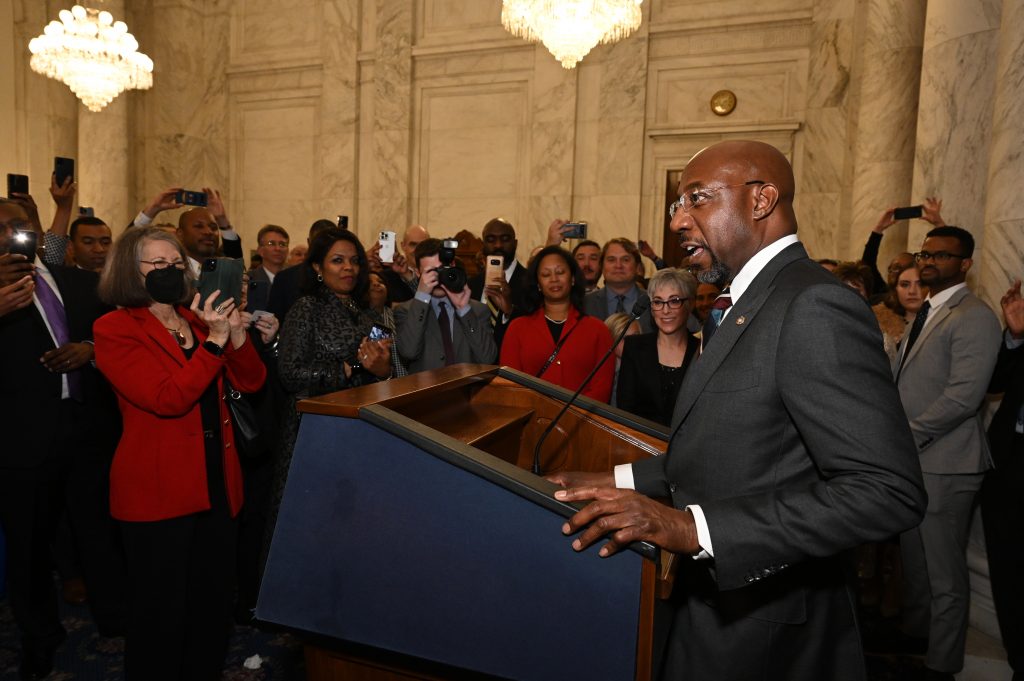 [WATCH video of Sen. Reverend Warnock from today's events HERE and HERE]
Click here for additional media from Senator Reverend Warnock's swearing-in.
###