During last week's Senate Commerce Committee hearing, Senator Reverend Warnock highlighted the national security risks caused by FAA's NOTAM January 10th outage and demanded action to prevent future outages
Senator Reverend Warnock: "I believe it is essential that the FAA avoid single points of failure in its critical systems"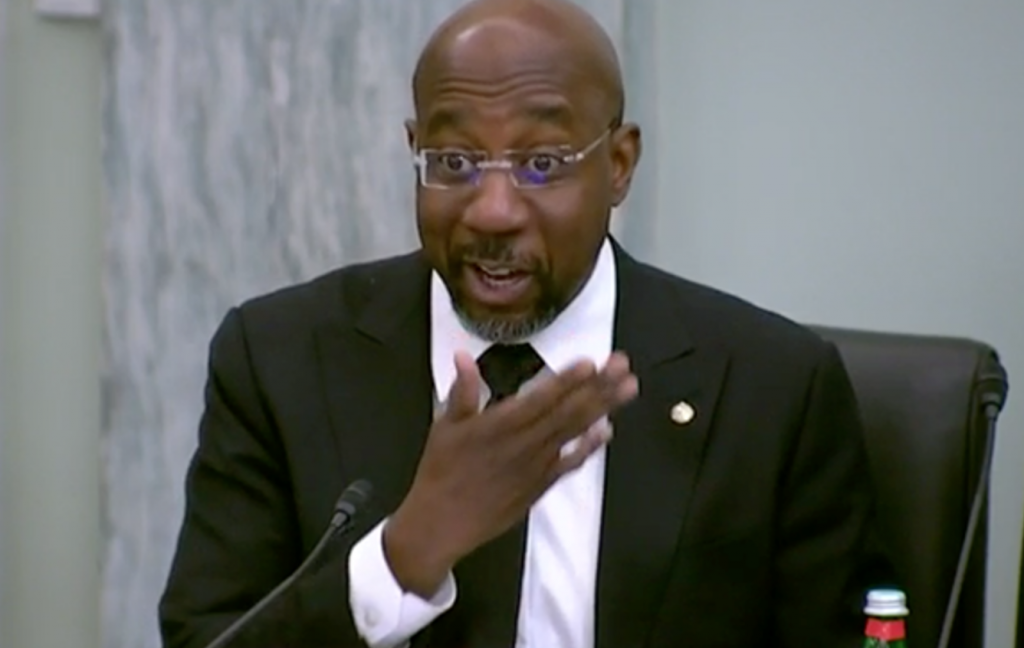 Washington D.C. — Last week, U.S. Senator Reverend Raphael Warnock (D-GA), a member of the Senate Commerce Committee, held the top official at the Federal Aviation Administration accountable for systemic failures in the wake of  FAA's NOTAM system failure on January 10th and 11th, 2023. The NOTAM failure resulted in a nationwide ground stop that lasted for nearly two hours due to an  FAA contractor inadvertently deleting files – the first such ground stop since the terrorist attacks on September 11th, 2001. During the hearing Senator Warnock emphasized the importance of the FAA avoiding single points of failure, such as what occurred on January 10th and 11th, and reaffirmed his commitment to working with his colleagues from both sides of the aisle to shore up any issues with NOTAM and provide resilience towards the air travel safety standards as the Senate works on the FAA reauthorization, which will take place later this year. 
"Families rely on the FAA to ensure their flights will take off safely and efficiently. The FAA's NOTAM system plays a critical role in this effort and its recent outage is concerning to say the least," said Senator Reverend Warnock. "Me and my colleagues have already said it's concerning and unacceptable. It doesn't just hurt passengers. It also poses a national security risk —signaling to our adversaries that even a minor computer error can bring down domestic commercial flights for hours."
[Watch the Senator's full remarks HERE.]
FAA's ground stop was caused by the failure of its Notice to Air Missions ("NOTAM") system, which provides critical safety information to pilots. NOTAMs consist of information about the current conditions and hazards associated with airports, airspace, navigational aids, and air traffic services. During the hearing, the Senator questioned Acting FAA Administrator Billy Nolen about the NOTAM outage and the FAA's actions to strengthen the resiliency and reliability of the system. In response to the Senator's questions, Acting Administrator Nolen confirmed the FAA is working to ensure redundancy in the system and addressing other single points of failure.
Watch video of the Senator's full remarks HERE. 
Read key excerpts of the Senator's remarks below:
"Families rely on the FAA to ensure their flights will take off safely and efficiently. The FAA's NOTAM system plays a critical role in this effort and its recent outage is concerning to say the least. Me and my colleagues have already said its concerning and unacceptable. It doesn't just hurt passengers. It also poses a national security risk —signaling to our adversaries that even a minor computer error can bring down domestic commercial flights for hours."
"I believe it's essential that the FAA avoid single points of failure… So, no one contractor who hasn't had their morning coffee can accidentally or intentionally ground commercial air travel for the whole country."
"Well, obviously all of us were deeply troubled by what we witnessed — its impact on air travel. And the implications are deeply concerning. This year is, of course, FAA reauthorization: it's a good time for us to be focused on these issues. And I look forward to collaborating with you and with my colleagues as we modernize the FAA to increase security, to reduce risks so that all of us, certainly my constituents in Georgia, people all across the country can fly safely."
###