On Wednesday, September 27, Senator Reverend Warnock joined Anna Palmer with Punchbowl News to discuss incentivizing modern and sustainable agriculture practices in the Farm Bill

Senator Reverend Warnock is the only Southern Democrat on the Senate Agriculture Committee, which is responsible for reauthorizing the Farm Bill
Senator Reverend Warnock: "I think sometimes there is this false choice that's put before us between being ecologically sustainable and economically sustainable. And I think already we're seeing the ways in which those things are connected."
Watch the full Punchbowl event HERE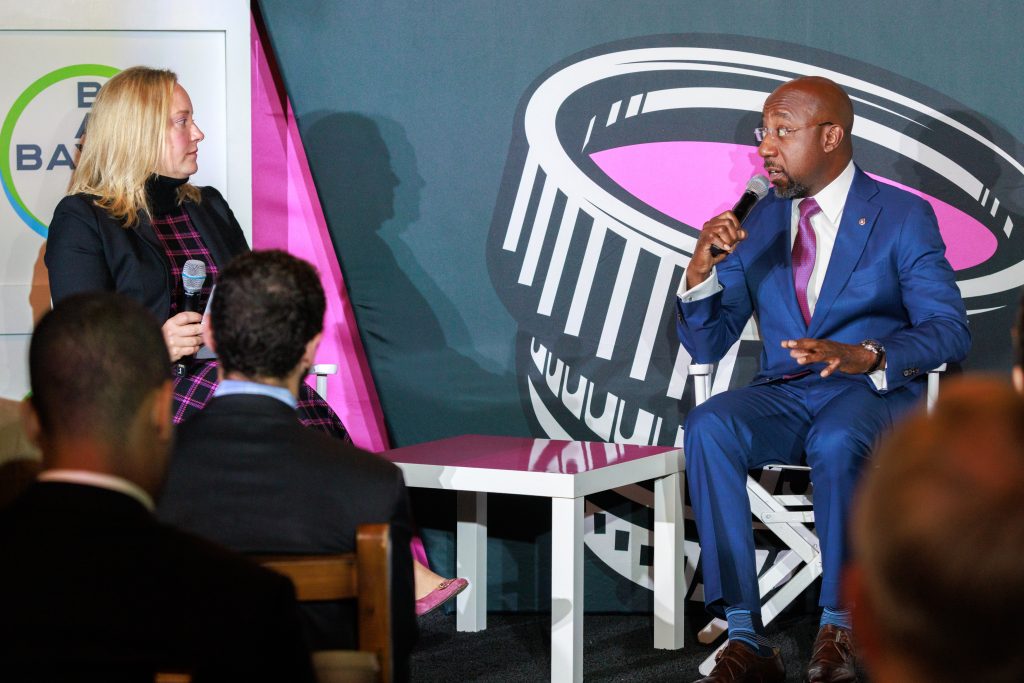 Photo credit: Punchbowl News
Washington, D.C. – ICYMI, U.S. Senator Raphael Warnock (D-GA), a member of the U.S. Senate Agriculture Committee, joined CEO and Co-founder of Punchbowl News, Anna Palmer for a wide-ranging discussion on Farm Bill priorities. The conversation largely focused on the Senator's work to support modern and sustainable agriculture practices.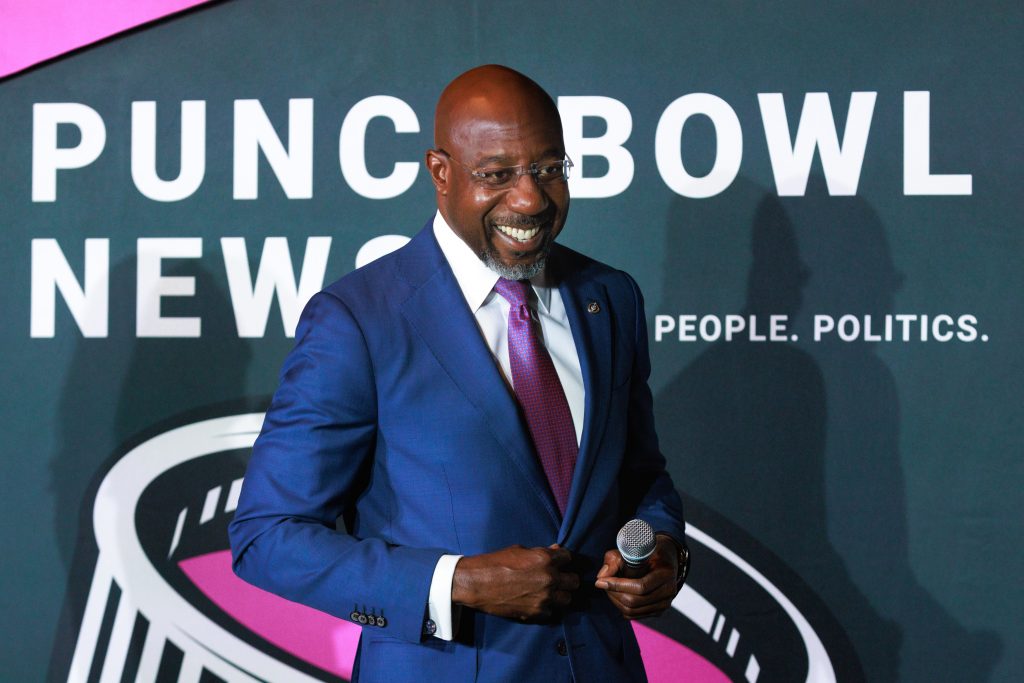 Photo credit: Punchbowl News
Below are additional excerpts from the Senator's conversation with Punchbowl News.
Senator Warnock:"I don't think the farmers are interested in ideology; they want their crops to grow. They want to feed everybody, and they want to be able to pass the farm on to the next generation. And I want to do everything I can help them to do that."
SW:"I'm really impressed with the ways in which increasingly, farmers in Georgia and other places are using crop rotation, reduced tillage, a whole range of sustainable practices, which I think are absolutely essential. And what I want to do is get the policy right to help advance that work."
SW:"I think sometimes there is this false choice that's put before us between being ecologically sustainable and economically sustainable. And I think already we're seeing the ways in which those things are connected."
SW:"We can support SNAP programs, and we can support commodities, and we can have a kind of long-term view that ensures that the Georgia ag community is sustainable, resilient and thrives well into the future."
Senator Warnock's Leadership in Sustainable Agriculture
In August, Senator Warnock introduced the Protecting America's Orchardists and Nursery Tree Growers Act, which would adjust the Tree Assistance Program (TAP) to allow farmers to replace destroyed trees and bushes with more climate-resilient breeds. The bipartisan bill is co-led by Senator Tillis. In a June Agriculture committee hearing, Senator Warnock questioned witnesses about the limitations of TAP and reaffirmed his commitment to exploring how to best adjust these programs to support farmers and protect our planet.
Senator Warnock's Leadership in Modern Agriculture
In March, Senator Warnock introduced the Promoting Precision Agriculture Act. The bill would create a federal working group to establish interconnectivity standards to better communicate and share data. The bipartisan bill is co-led by Senator Thune. Precision agriculture includes the use of devices like robotics, sensors, monitors, drones, etc. to help growers increase efficiency, potentially increasing crop yields while reducing costs. Establishing interconnectivity standards will help promote the growth of the precision agriculture industry and make such tools easier for farmers to use and access. In April, Senator Warnock visited University of Georgia's Iron Horse research farm in Watkinsville to see precision agriculture research first-hand and to discuss with local producers how modernizing precision agriculture technologies can help support Georgia's farmers and economy.
###