The Affordable Insulin Now Act of 2023 will cap the out-of-pocket cost of insulin at $35 a month for insured and uninsured insulin users
Over 12% of Georgia's population and over 14% of Louisiana's population have been diagnosed with diabetes, and hundreds of thousands more remain undiagnosed
Bipartisan bill introduction follows insulin manufacturers Eli Lilly, Sanofi, and Novo Nordisk recently slashing costs for their insulin products at Senator Warnock's urging
Senator Reverend Warnock: "I've long said that making insulin affordable for everyone should be bipartisan, and today we prove that's not just talk"
Senator Kennedy: "While the world waits for a cure to diabetes, I am glad to join Sen. Warnock in offering a bipartisan solution to the rising cost of insulin for Louisianians and Americans living with diabetes"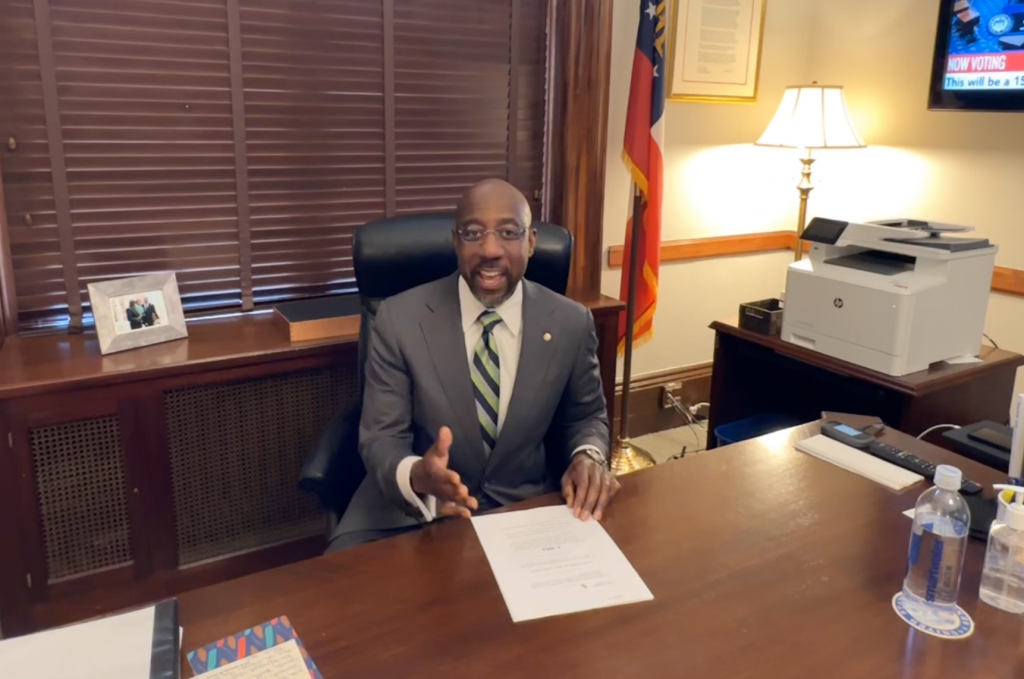 WATCH: Senator Reverend Warnock announces introduction of the Affordable Insulin Now Act of 2023
Washington D.C. — Today, U.S. Senators Reverend Raphael Warnock (D-GA) and John Kennedy (R-LA) introduced the Affordable Insulin Now Act of 2023. This updated legislation would cap the out-of-pocket cost of insulin at $35 a month for insured and uninsured people. The legislation builds on legislation Senator Warnock introduced last Congress to cap out-of-pocket insulin costs at $35 a month for people on private insurance and Medicare. In August, Senator Warnock's legislation to cap insulin costs for seniors was signed into law, and legislation to cap insulin costs for people on private insurance received bipartisan support on the Senate floor.
"I've long said that making insulin affordable for everyone should be bipartisan, and today we prove that's not just talk," said Senator Reverend Warnock. "I'm thrilled to work with my colleague and friend, Senator Kennedy, to finally make insulin affordable for everyone who needs it. Insulin is a 100-year-old drug with a patent that was sold for $1. No one should feel forced to put their health or life in danger because they can't afford their insulin. We have the momentum—let's get this done."
"While the world waits for a cure to diabetes, I am glad to join Sen. Warnock in offering a bipartisan solution to the rising cost of insulin for Louisianians and Americans living with diabetes," said Senator Kennedy "By making preventative care more accessible, this bill would reduce long-term health care costs for individual patients, avoid devastating complications from diabetes and take pressure off the entire health care system."
Under the Affordable Insulin Now Act of 2023, private group or individual plans would be required to cover one of each insulin dosage form (i.e. vial, pen) and insulin type (i.e. rapid-acting, short-acting, intermediate-acting, and long-acting) for no more than $35 per month. Additionally, the legislation would require the Secretary of Health and Human Services to establish a program where qualifying entities can be reimbursed above the cost of $35 for providing a monthly insulin dosage to uninsured individuals. Qualifying entities include health care providers or pharmacies that agree to charge no more than $35 per month out-of-pocket for insulin for an uninsured individual. This bill will be fully paid for by an offset to be determined when the bill is voted on the floor.
Senator Warnock and Kennedy have heard concerns from Georgians and Louisianans about the burdens of rising insulin costs. Costs to treat diabetes have continued to rise for many Georgians and Americans: according to the Health Care Costs Institute, insulin prices nearly doubled from 2012 to 2016, with the average price for a 40-day supply of insulin increasing from $344 to $666 during that span. According to the Centers for Disease Control and Prevention, medical costs and lost work and wages for people with diagnosed diabetes total $327 billion yearly, and the American Diabetes Association has asserted that diabetics account for $1 of every $4 spent on health care in the U.S. At the same time, a 2021 bipartisan staff report from the Senate Finance Committee found that "[insulin] manufacturers are retaining more revenue from insulin than in the 2000s," and that "the amount of revenue pharmaceutical manufacturers are retaining from insulin has risen."
Read bill fact sheet HERE.
Read full text of the bill HERE.
Read a section-by-section of the bill HERE.
###